Besides art, I have a deep affection for Star Wars, Digimon, Anne McCaffrey's 'Dragonriders of Pern', great fanfic, Horseback riding, and the great outdoors.
Check out my IMAGES page!
Update 2001
New obsession! Costuming. *listens as the guys and gals of the 501st cheer*
Update 2002
Officially joined the 501st Legion in February. I'm DZ 0677. My costume is a Tusken Raider. You can find images of me in costume here.
Kia's Awards!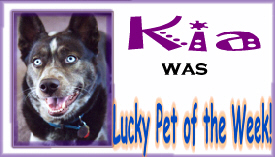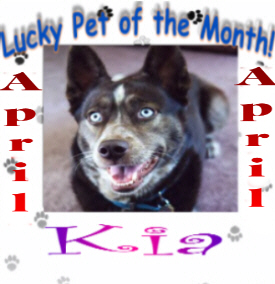 I took this Pern Quiz "What Dragon Should You Ride?"
This was my #1 Rank. *grins*
To see the followup Rankings, Click Here.
Other fun quizzes to take:

:: how jedi are you? ::
You are Fozzie!
Wokka Wokka! You love to make lame jokes. Your sense of humor might be a bit off, but you're a great friend and can always be counted on..


Take the "How Do You Use Magic?" test! Written by Brimo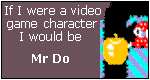 I am Mr Do.

I am sedentary by nature, enjoying passive entertainment, eating when the mood takes me, and playing with my food. I try to avoid conflict, but when I'm angered, I can be a devil - if you force me to fight, I will crush you. With apples.
What Video Game Character Are You?
(If you were not Mr Do you would be a Scorched Earth Tank.)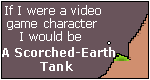 I am a Scorched Earth Tank.

When I have a mission, it consumes me; I will not be satisfied until the job is done. I have a strong sense of duty, and a strong sense of direction. Changes in the tide don't phase me - I always know which way the wind blows, and I know how to compensate for it. I get on poorly with people like myself.
Which Trainspotting Character Are You?
Book Worm Meter for Kimmy
| | | |
| --- | --- | --- |
| Shut In 71% | | 29% Out Of The House |
| Intellectual 77% | | 23% Moron |
| High Attention Span 95% | | 5% Low Attention Span |
| Bookitude 96% | | 4% Book Burner |
| Book Worm 84.75% | | 15.25% Bug Stomper |
Take your bookworm readings.
What is my spectrum?

I am red: My main color is red. This means I am goal oriented. Success is important to me. Achievment is the marker of a great life.

.
What is my spectrum?